Mexico Riviera Cruise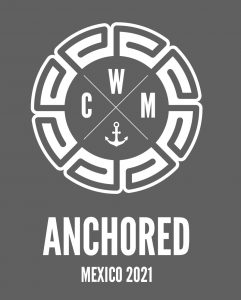 Dec 12-19, 2021
Theme: Identity Anchored in Christ
Departing San Diego, CA
Stops in Cabo San Lucas, Mazatlan, and Puerto Vallarta, Mexico
Returning to San Diego, CA
---
Mission Fee Deadlines
Register here.
Early Bird
05/02/2021
$285.00 (tax deductible)
Standard Registration
09/31/2021
$385.00 (tax deductible)
Late
11/16/2021

(subject to cruise room availability)

$485.00 (tax deductible)
Children's rates
Ages 0-3 are free.
Ages 4-8 are 50% off the regular mission fee cost.
Ages 9+ pay the regular mission fee.
Terms, Conditions, and Policies
---
Cruise Fee
Register with:
Kymberly Kancz
Personal Cruise Consultant
Holland America Line
800-355-3017 ext. 29314
E-mail: KKancz@hollandamerica.com
Office hours: Monday-Friday 6:00am – 2:30pm (PST)
Interiors start at $599
Ocean Views start at $799
Verandahs start at $899
Vista Suites start at $1,299
Signature Suites start at $2,299
Neptune Suite start at $2,699
Taxes and port expenses are $105
Final balance due date 9/13/21
*Starting rates are per person and based on Holland America's Staterooms.
Cancellation Plans ( purchase PRIOR to the balance)
Itinerary/Stateroom and ship info
---
Be Refreshed
Part of the Cruise With A Mission experience is a realization that we all need a break. Life has a way of winding us up. The onboard experience is just as important as what happens off the ship at our mission sites. Release the tension and enjoy the week away! Be refreshed.
A Spiritual Retreat
Onboard we provide an opportunity for worship together. Typically we invite speakers and presenters who identify with young adults to join us and share with us insights into navigating the adventures of life. Take the opportunity to make every moment a learning experience. We also have a small group option to further discuss topics presented.
Service Projects
We choose projects based on local port area needs, cost, and availability of time. Our cruise line sets the length of time at a port. Projects are designed to be close enough to the port to be completed in the time allowed. Projects may include "fix-it-up," type projects, medical and/or dental clinics, Vacation Bible Schools, general clean-up, or assistance with other local needs.