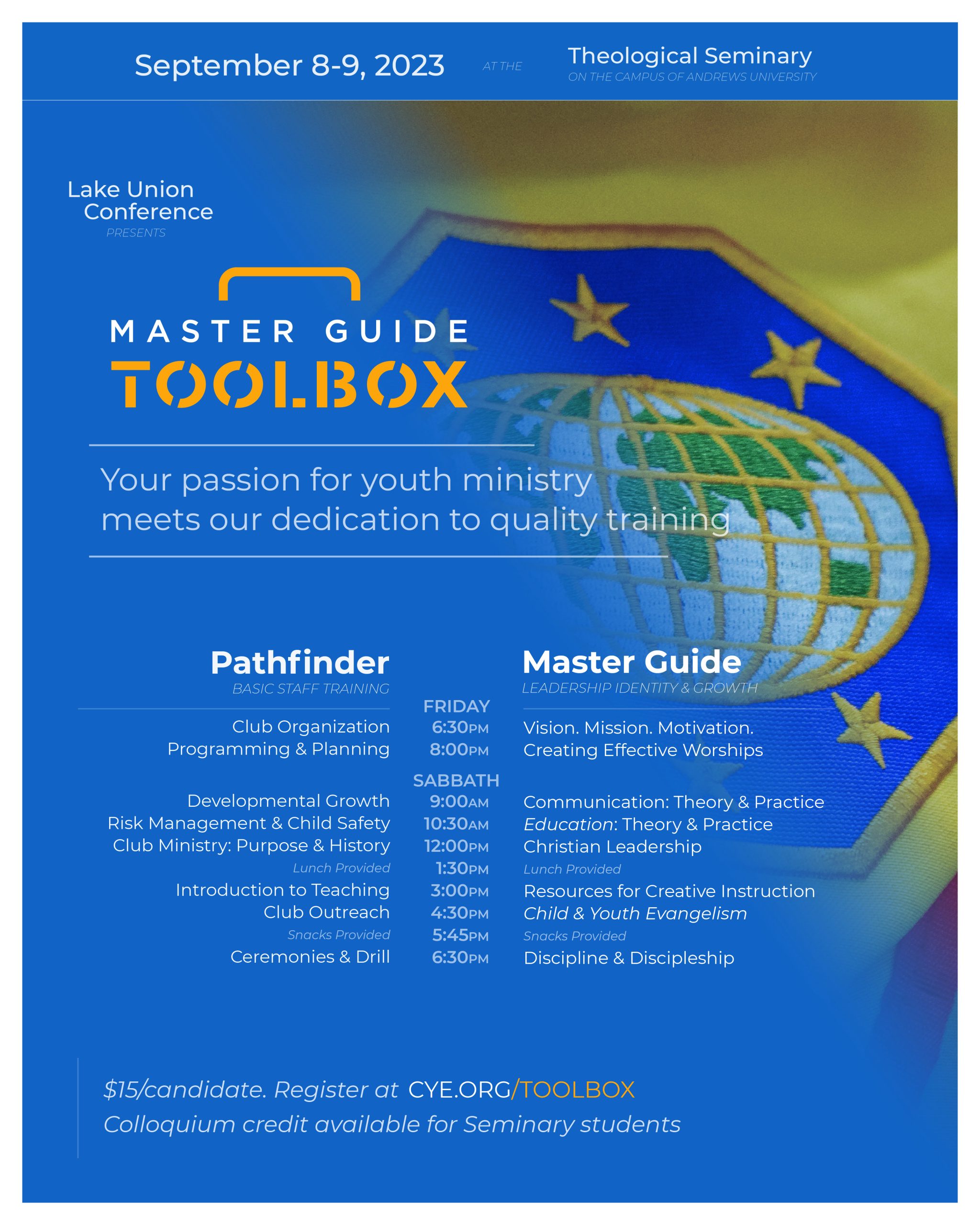 New to club ministry? Seasoned veteran looking to refresh and sharpen your skills? You're in the right place!
Master Guide Toolbox began in 2012 as a small, short-term project to help a couple candidates finish their investiture requirements before the 2014 Forever Faithful International Camporee. Over the past decade, the project has grown, serving hundreds of candidates, mentoring dozens of presenters, and developing training material to push our mission forward: To provide accessible, high-quality training to equip your passion for ministry.
Contact us: clubmin@cye.org
Join our mailing list to receive occasional updates about training opportunities near you!