A Vacation with Purpose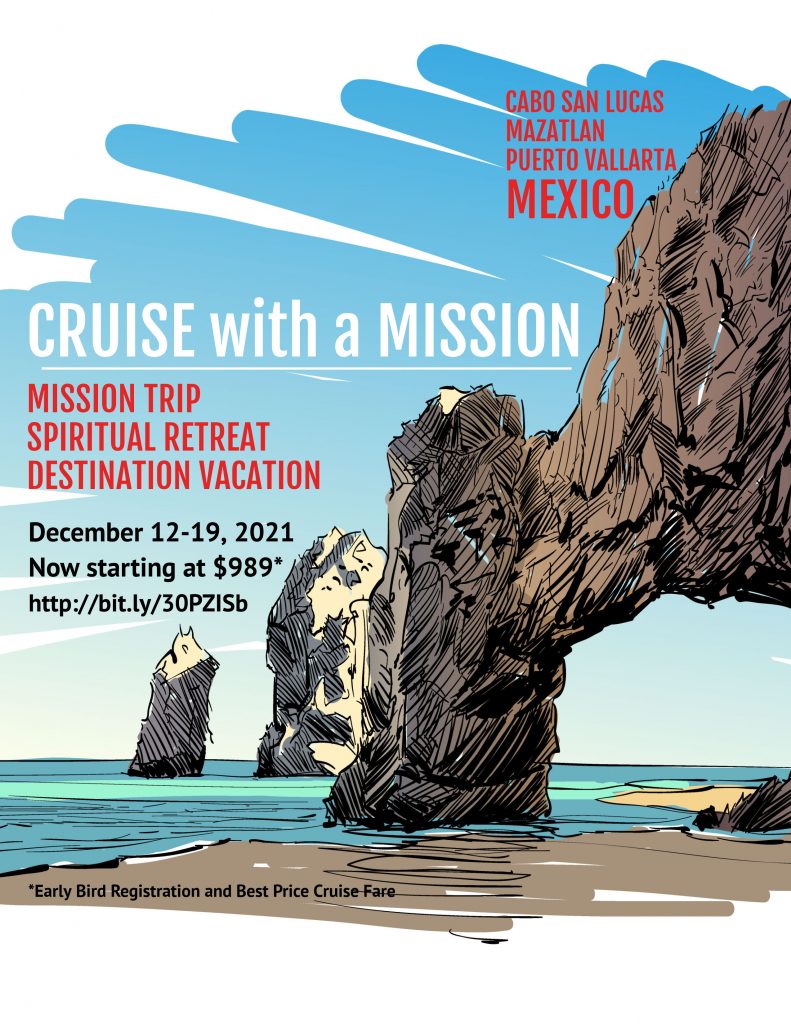 Mexico Riviera Cruise 
Dec 12-19, 2021
Departing San Diego, CA with stops in Cabo San Lucas, Mazatlan, and Puerto Vallarta, Mexico before returning back to San Diego.
---
Cruise With A Mission specifically provides young adults from all walks of life opportunities to authentically connect with God and with others in Christian community. Through the Cruise With a Mission experience, you can expect to renew your personal, spiritual journey, discover meaningful community as you interact with other participants, and experience genuine joy as you engage in serving others both on and off the ship.
Register for the mission portion of the cruise here, then make your cruise accommodations with Kymberly Kancz 800-355-3017.