A Vacation with Purpose
Caribbean Cruise

Come sail with us to the Caribbean from December 8-15, 2024!
---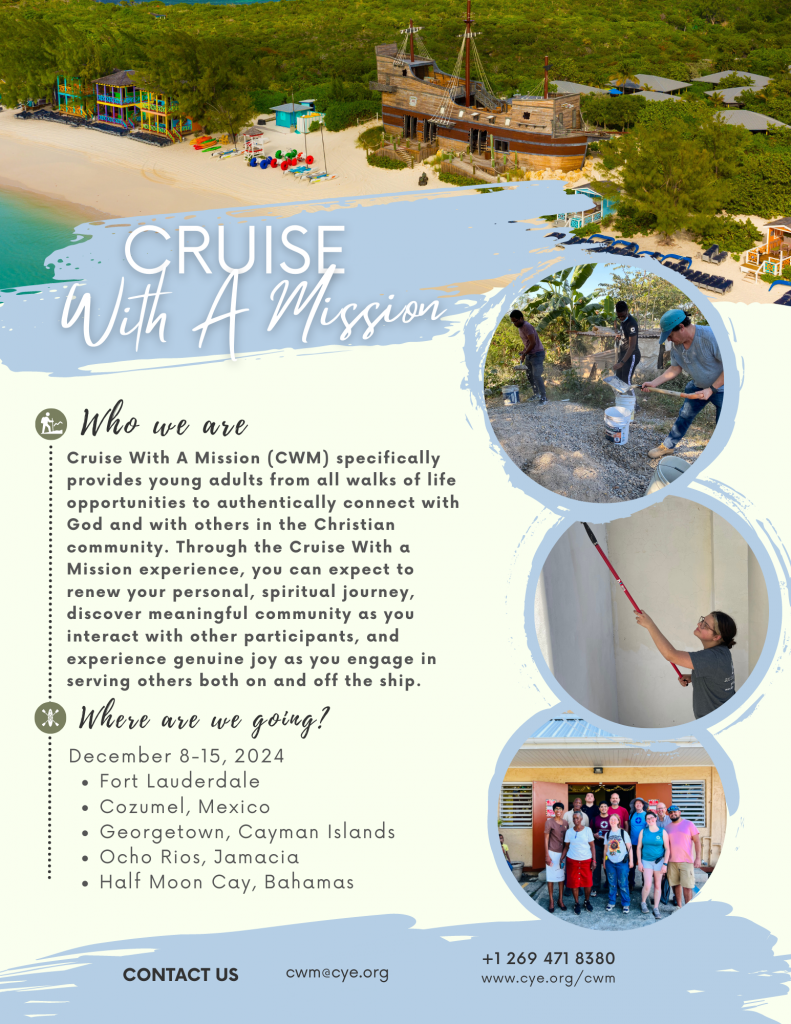 Cruise With A Mission (CWM) specifically provides young adults from all walks of life opportunities to authentically connect with God and with others in the Christian community. Through the Cruise With a Mission experience, you can expect to renew your personal, spiritual journey, discover meaningful community as you interact with other participants, and experience genuine joy as you engage in serving others both on and off the ship.
if you are planning to come on the Cruise With a Mission, please FIRST make sure to pay your mission fee and register, then contact Holland America to book your room. If you have already booked your room with Holland America and have not paid your mission fee, simply register for the mission portion of the cruise here. This crucial mission fee is what allows us to provide service in the areas that we visit, as well as provide a great experience for you!
After you have paid your mission fee, please make your cruise accommodations with:
Kymberly Kancz
Personal Cruise Consultant
Holland America Line
800-355-3017 ext. 29314
KKancz@hollandamerica.com
Office hours: Monday-Friday 6:00am – 2:30pm (PST)
---
Speaker info:
TBD