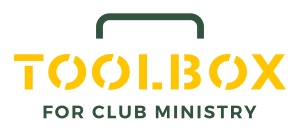 Toolbox for Club Ministry is a leadership development conference focused on training Adventurer and Pathfinder staff. A diverse curriculum allows participants to select a track of eight workshops best suited to their area of ministry. The conference is held twice a year at Andrews University.
Upcoming events:
February 28-29, 2020 | winter conference
March 13-14, 2020 | spring intensive
September 11-12, 2020 | fall conference
For more information, contact clubmin@cye.org.
View the poster here.