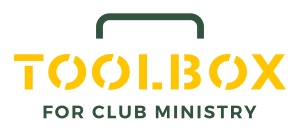 Toolbox for Club Ministry is a leadership development conference focused on training Adventurer and Pathfinder staff. A diverse curriculum allows participants to select a track of eight workshops best suited to their area of ministry. The conference is held twice a year at Andrews University.
Fall Conference | September 11-12, 2020
Trainer Intensive | October 2-3, 2020
Winter Conference | February 26-27, 2021
Find out more about the curriculum in the "General Information" tab.